Dita :9.25LB Mini Portable Sex Doll(Brand: Do Real Be Real)-For Canada
Save

0

%
Save %
Original price
$99.99
-
Original price
$99.99
Dita is the smallest doll which is really mini and cute, just like a toy. Despite her small size, she still has all the functions of a sex doll torso. For example, you can easily have vaginal, anal and breast fun and pick your favorite position as your wish. Besides, her delicious weight and realistic density is really easy to store, carry and clean, which is really an excellent sex doll choice for novice.
Super Light Body
Dita is light as a feather so you can have sex with her in any position you want. Because of her petite figure, you can easily take her out, store her, and make her become your happy partner in your leisure time.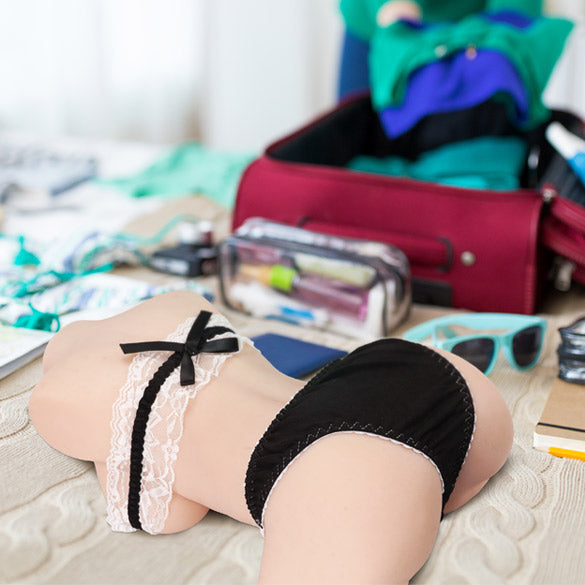 Cute Realistic Pussy
Although Dita is small in stature, her pussy and tunnels are cute and complete. So you can still enjoy the pleasure of sprint. Her both love holes are accessible, and only you decide which one to explore.
Tunnel Display
In order to bring different product experiences to customers, we have customized unique tunnels for each doll which have different stimulation, penetration, suction effect and cleanup. (*Because the tunnel material is elastic, it can fit into any size of dick.And we recommend you to use it with water-based lubricants to prevent tearing.)

Dita has the ability to create a suction that closely resembles a vacuum effect. This effect enhances your stimulation and gives you more of a 'real feel'.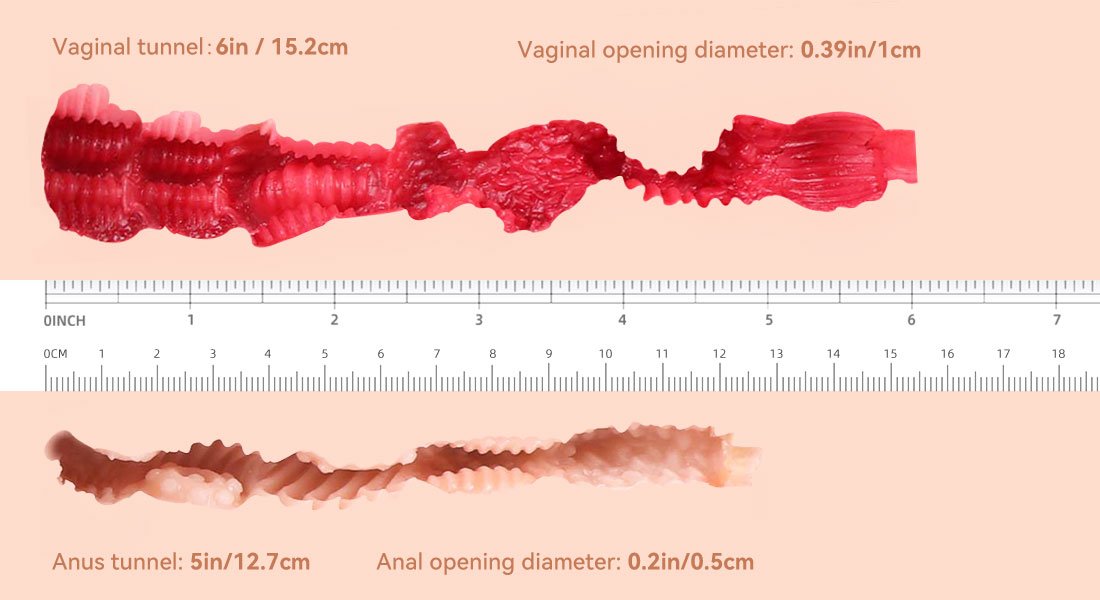 Influencer Show
In order to enhance the popularity and influence of our products, we invited many celebrities to take exquisite sexy pictures for us. These beautiful pictures will give you a beautiful visual experience, but also give you some inspiration to dress up your sexy dolls.
Keeping your sex doll clean and well maintained is key to preserving the longevity of your new love doll. To ensure proper hygiene and longevity of your new doll, please use the following recommendations as a guideline.
Product Cleaning
1. Install the portable sex doll washer.
2. Insert the tip with sprinkling holes into the tunnel.
3. Squeeze the bulb to let the warm water into the tunnel.
4. Shaking or squeezing out the water inside the doll.
5. Gently insert the drying stick with the rounded end.
6. Use a Soft Cloth to gently pat down the doll's skin.
Product Maintenance
1. Avoid using any old cleaning agent.
2. Keep away from sharp objects.
3. Dry with care.
4. Keep in a cool dark place.
5. Stay in a straight lying position.
6. Apply some renewal powder on the skin.